5 Budget Friendly Ways to revitalise your home in 2021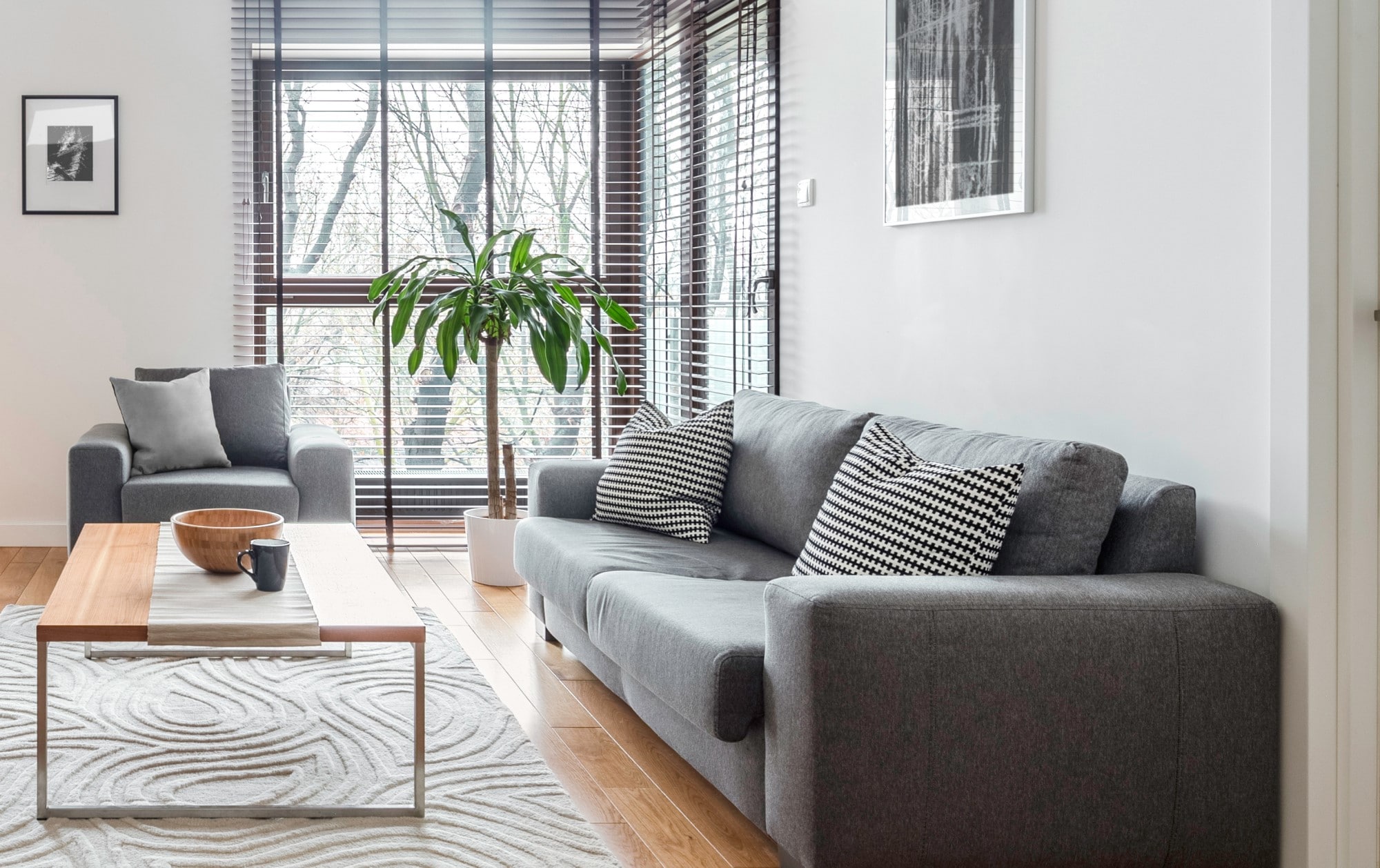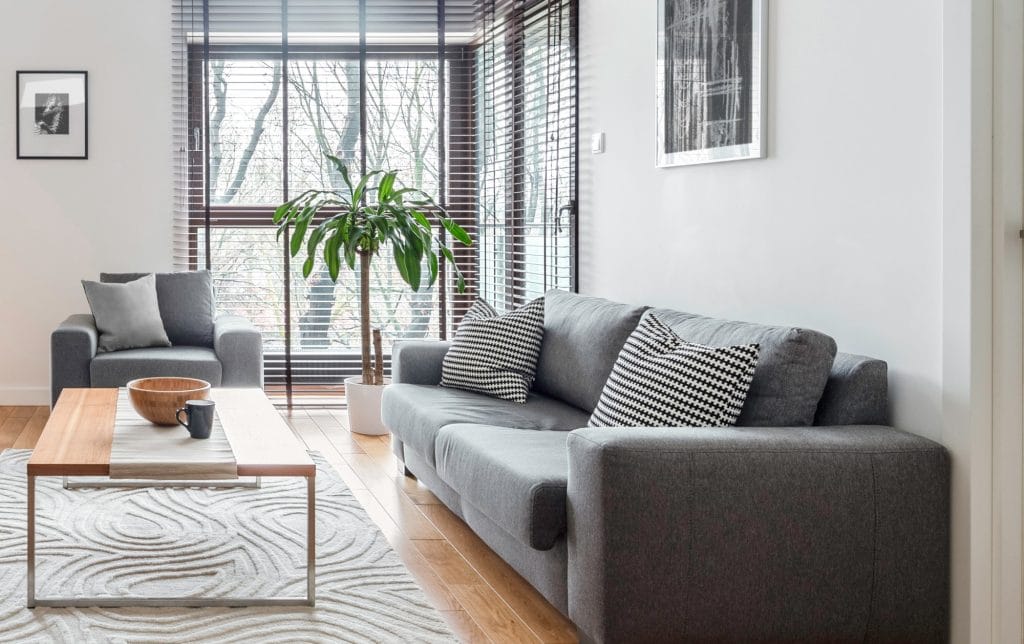 There is a lot of hope and pressure lying on 2021, especially after 2020. With a focus on it being a year of renewal, and re-energising. For many of us, it is about picking ourselves back up after 2020. Whether you are looking to get back to the gym, eat healthy again, or more, 2021 is a year of revitalisation.
What is a better way of beginning this revitalisation than by starting with our own home. There are plenty of things which can be done around the home to give it a major lift without breaking the bank. In fact, many of them can be done for free. So, whether you are renting or own your home here are 5 ways you can provide some much-needed revitalisation in 2021.
Clear out clutter
The first thing you can do is clear out the clutter. You have taken down the Christmas decorations, and thrown away the packaging and wrapping from Christmas presents, but why stop there? Sort through your cupboards, pull things out from under the bed, and dig into the garage, to make a start on decluttering your home.
Separate sentimental items which you have kept stored away. Many of these are things that should be honoured more than simply throwing into a cupboard. Find a place around your home to place these if you can.
With your remaining items, it is time to "reduce, reuse, recycle". Start by reducing the number of items you have. Be brutal, if you haven't touched it for over a year, or you didn't know you had it then get rid of it. Seasonal items can be excluded if you use them each year. Somethings you can find alternative uses for allowing you to reuse it and keep it. Other items can be recycled, or sent to charities in order to be used again by someone who needs it. Either way, as long as you are cleansing yourself and your home of the clutter you will be feeling refreshed.
Maintenance
There are possibly many items around your home that need tightening or a slight tweak to get back into working order. Go around your house with a screwdriver and a couple of Allen keys tightening any loose fittings like bathroom accessories or wall mounted shelves. If something needs replacing, get onto it early and find a replacement. It is often easier if you find the problem early and deal with it.
Touching up the grout in your kitchen and bathroom tiles will go a long way to making the home feel renewed. This is a quick upgrade. If you have cracks or greying simply grout over the top or spot grout the problem areas.
Look for any screws or hooks handing out of your walls. If they don't have something hanging there, either find something for that spot or remove the hook. When removing the hook, be sure to patch, sand, and touch up the paint over them.
Clean or repaint walls
Continuing with walls, if you find any bumps or bangs from wear and tear you can fill and fix these. Head to a hardware store and buy a rapid filler with an applicator that dries quickly. Then you can sand and repaint the spot should you need to.
Give your walls a spot clean with some spray and wipe or a bucket of warm water and sugar soap. Clean off the medium sized marks and scuffs off walls and ceilings. If you are struggling to eliminate the marks, magic erasers work wonders. These are specially designed to eliminate marks on walls. Often giving your walls a wipe down will make them look refreshed without the need to repaint.
For troublesome areas which, no matter how hard you scrub, refuse to liven up, consider giving them a fresh coat of paint. A wash with sugar soap and then a quick coat is often all you need to refresh the look of the room. If you need to do a proper repaint, you will need to sand, undercoat and do 2 top coats. A simple refresh is far more straightforward, however, the quality of the surface you are painting will dictate how long the remains before peeling or flaking.
Replace your showerhead
Something that is practical, and will transform your shower experience is a new showerhead. If your showerhead isn't delivering the relaxing blast of warm water you want, is spluttering, changing directions randomly, or underperforming, it is time for a replacement. A showerhead is really easy to replace as well. Simply head down to Bunnings, you can find showerheads here from $30 -$150, and then screw your new showerhead on in place of your old fitting. Often, they will only need a wrench to tighten it up and its good to go.
Soft furnishings and presentation
Soft furnishings often find some of the most wear out of our furniture. Have a good look around your home at your soft furnishings. If your cushions are looking a little used or dirty it's time to pull the covers off and give them a wash. Follow the cleaning instructions on the label for the best cleaning results. Often, a good wash is all that is needed to bring them back to life.
If your couch or upholstered furniture is looking sad it may be time to give them a clean. Start with a spot clean using spray on upholstery cleaners available from supermarkets and hardware stores. If some of your pieces need a more thorough clean, you can get a professional steam or dry cleaner to take a look and give them a more intense clean. Underneath the dirt and grime, the fabric is generally fine, and a thorough clean will leave it looking and feeling as good as new.
Bring your bookshelves back to life with decorations, colour and size matching, and more. Look at how your books are placed in your bookshelf. If it looks a little bit messy, have a look at how your books are stacked, rearrange them how you feel. Stack larger books, while grouping novels together. Bookshelves are also a great place to place your favourite decorative pieces to give them life.
Conclusion
Giving your home a simple renewal can help you feel relaxed and refreshed while at home. From here you can feel comfortable and energised to go achieve your New Years' resolution and make 2021 your year. Whether you are renting or owning your home follow our 5 tips and give it a much-needed renewal.
For renters, it can be confusing as to what you can and cannot do when giving your home a refresh. If you need help simply check out our blog filled with useful information for tenants, landlords, and those considering investing in property.