Experienced Brisbane Real Estate Agents
delivering excellent results
We have the experience, know-how and local knowledge you need to get the best price for your property. Our expert real estate agents use the latest technology and proven sales strategies to get your property in front of the right buyers. If you want to sell your property with an experienced team of real estate agents who have your back, you need Link Living. Our Link Living real estate sales expert, Ronny Cronqvist, has been achieving record results in Brisbane across his career. He is an expert salesman and marketer, providing him with a competitive edge that gets you the best results. Through him you will receive expert guidance across the sales process of your Brisbane property, while he and his team go above and beyond for you, achieving incredible results.  
We are results focused Real Estate Agents
We combine the best in sales, real estate marketing, and in-depth local knowledge to provide you with a competitive edge in the property market. Through an expertly crafted marketing campaign, we can put your property in front of the right buyers, using great imagery to attract their attention. Our sales team then works hard, discussing the property with prospective buyers, helping you to receive the best offers. Underpinning all of this is our honesty and integrity. If we believe that we can get you a better price than what has been offered, we will follow through with that.   
After you have inquired and spoken to our agents, we will sit down with you and run through all the details. Here we will discuss how you would like to sell, and the selling price. We will assess your property and determine the price we believe it will receive. When you are happy you can sign the agreement and the sales process will begin. 
After you have signed the agreement, we will begin advertising your property. We will need to draw up floor plans, take photos, and write your online ads. Our team will help in presenting your property in the best light. From there prospective buyers will reach out and arrange inspection times or will attend open homes.  
Depending on how you would like to sell, our agent will either auction your property or mediate between you and the buyer to find a mutually acceptable price. Our agents will work hard to advise you on what they believe to be a good price, and what they believe they can get you for the property. It will be up to you to decide which price you are happy with.  
Now comes the exciting handover day. On this day you will hand over the keys and rights to the property to the buyer in exchange for the balance of payment from the buyer or their bank. Time to celebrate! You have successfully sold you home. 
Our lead agent:
Ronny Cronqvist
Ronny has a highly successful career in real estate sales spanning over 30 years. Throughout this time, he has offered his clients exceptional professional advice and market knowledge. He makes sure that every detail is taken care of to enable a stress free and successful sales campaign.  
Over his 30 years in the industry, Ronny has enjoyed achieving great results for his clients. With his strong negotiation and marketing skills he can bring excellent offers, gaining the right outcome for each of his owners. Ronny prides himself on his honesty and integrity, allowing him to achieve premium results for his clients. 
Ronny is also an active member of the Brisbane community. As a volunteer for the local St Vincent de Paul society, Ronny engages with the community on a regular basis, bringing joy to those around him.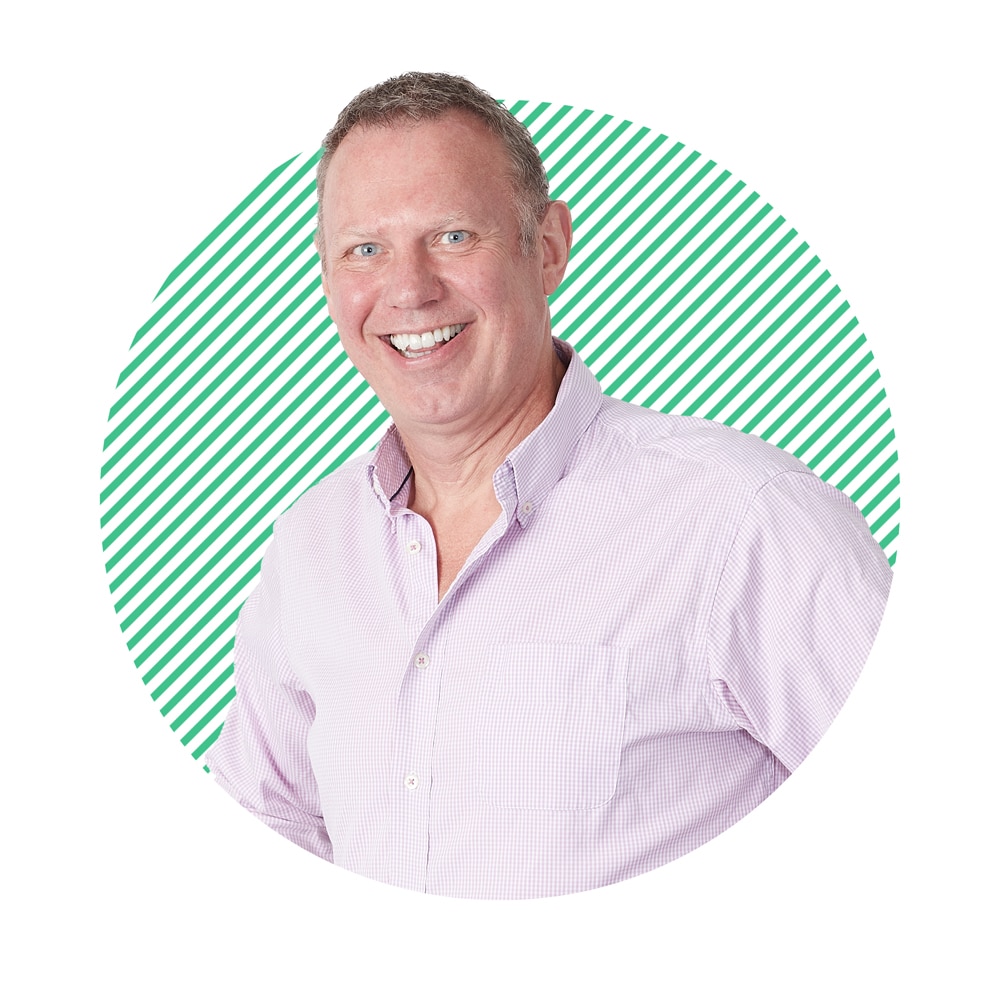 Our team aims to get every single one of our owners excellent results from the sale of their property. We have the tools and track record to achieve that goal. If you want the best in real estate agents and the highest possible sale price, you need Link Living. Fill out the simple form bellow and one of our Real Estate sales team will reach out to you.   
There are three primary methods for selling your home. Each has different advantages. Which one you choose will depend entirely on your property, the market, and the speed at which you want to sell. The three methods are: 
Sale by private treaty: This type of sale is one where a price is set 

and your property is listed 

and marketed for that price. 

From there prospective buyers will negotiate with you 

over the price in order to find

 a price you are both happy with. In the end this cou

ld be higher than the initial asking price.

 

Sale by expression of interest: With this type of sale

,

 no 

fixed price is set

 attracting a wide array of buyers. 

A closing date is set in which all prospective buyers put the

ir first, firm and highest offer for the 

seller's

 consideration. 

From there you can choose which price you would like to take

.

 

Sale by public auction: 

In a

 sale by public auction, prospective buyers must visit 

an agreed-upon Auction date

and bid against each other

. At an Auction there is a set reserve price

, which is the minimum the seller will accept. 

The property will only be sold if bidding 

passes this amount. 

 
Deciding when to sell can be a tough choice. Often different seasons offer different markets, which can determine the number of buyers and the competition your home experiences. For example, spring is a popular season to list homes. There are more buyers, however, there is more competition. Winter has less buyers, but also less competition.  
When you choose to sell your home should be determined by why you want to sell your home. If you simply want to move home, then sell when you have found somewhere that you would like to move to. On the other hand, if you are looking to make a profit from selling your investment property have a chat with our Agents and we can advise on the best time to sell.  
Here are some tips you should follow in presenting your house for inspections: 
Have a pre-showing checklist to ensure you 

have done everything you need to show your property at its best. 

 

Keep your home tidy during inspections. It does not need to be 

modern but

 should appear clean and comfortable. Giving an impression of easy living will do all you need to 

leave a good impression.

 

Put out fresh flowers, 

soaps, fruit bowls, and a few sce

nted candles. These provide 

rooms with a pleasant fragrance and add a luxury feel to the property.

 

Ensure there is plenty of light. Open your curtains or blinds and fill the home with natural light. If the day is overcast 

turn on the lights. 

 
All minor repairs should be completed. 

A lack of property maintenance may end up putting buyers off. 

 

Declutter your home. Having 

less clutter around will allow buyers to see themselves in the property

, increasing its appeal. 

 

Remember street appeal. Ensure front gardens are clean

, and clean what you can to improve the street appeal of your home. Often, the street appeal is a big factor in a buyer purchasing the home.