6 decorating ideas to create a more homely rental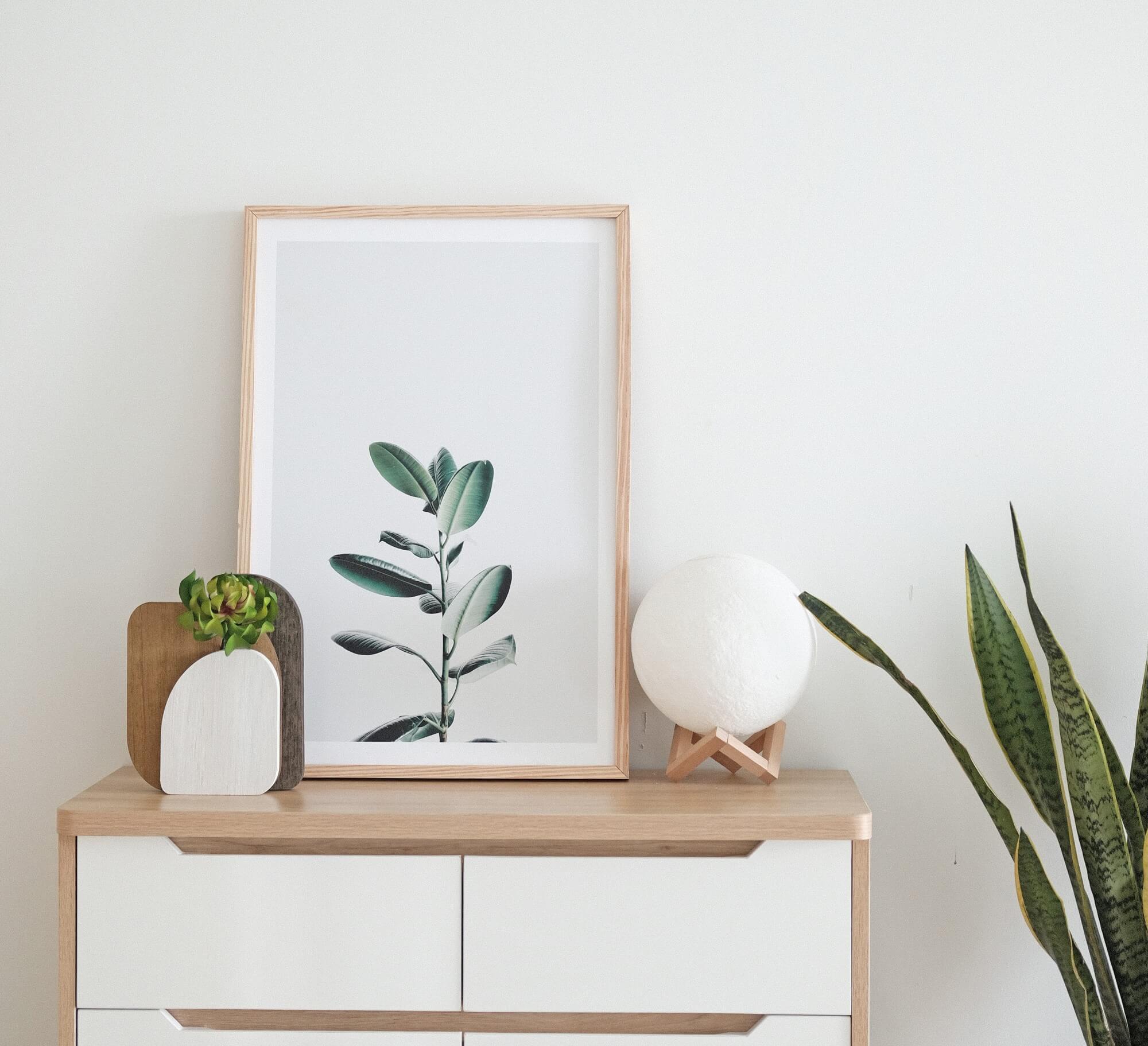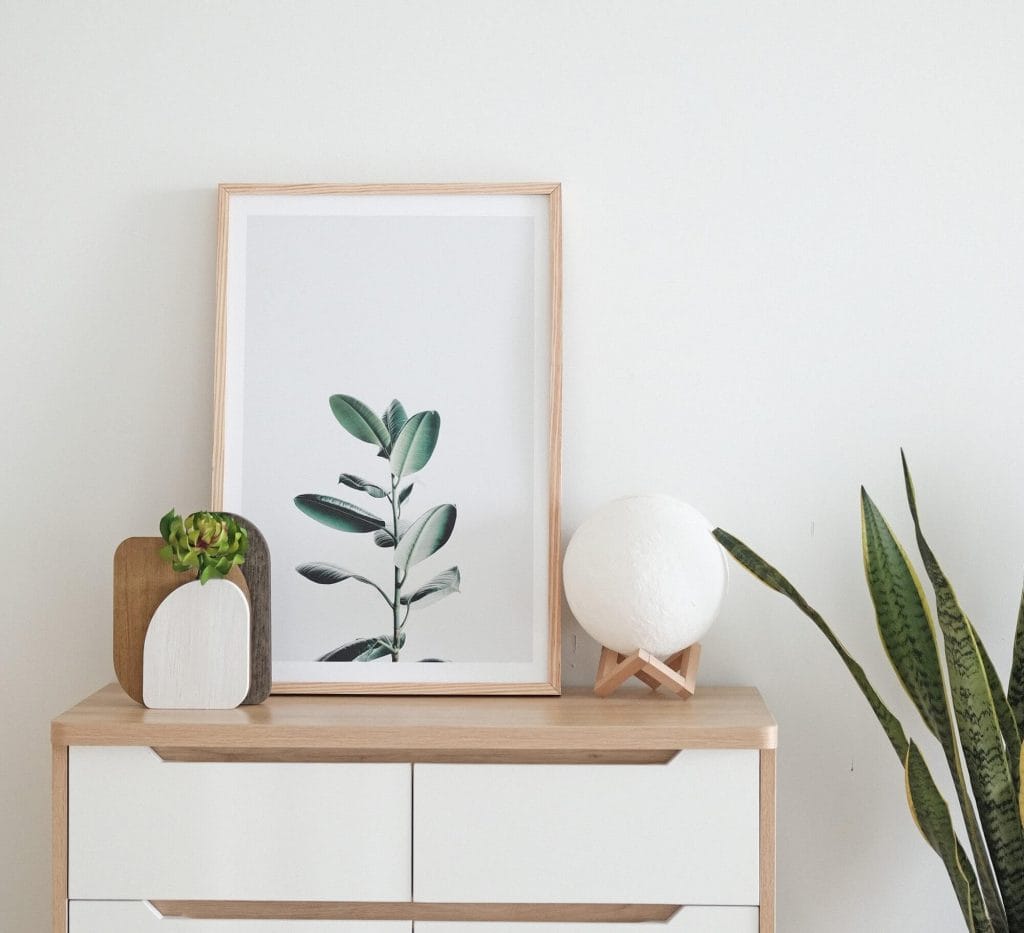 For many people, creating a home environment which complements their personality is one of life's main desires. If you are renting, achieving this goal may seem implausible due to the limitations put in place for rental properties. Being unable to make major changes to the property, renters are left with few options to create a homely space.
While it may feel like there is little incentive to redecorate, these limitations should not deter you from spicing up your property and making it more homely through a few creative solutions. Here are six decorating ideas to reinvent your rental without breaking the rules.
1. Work with your art
An easy step to spruce up a living space and bring in your personality is to introduce pieces of art. Much like your wardrobe, adding one statement piece to a room can often be enough to overhaul the character of the space. Whether this is in the form of personal photographs, a canvas artwork or macrame hanging pieces, this will be sure to create a new sense of style to the room.
The use of removable hanging hooks to display your favourite pieces is an easy solution to ensure you are not causing any damage to the property. Once you are ready to leave the rental, just remove the hooks off the wall, making sure not to leave any marks.
Alternatively, you can decorate a room from the floor up. Leaning a standing mirror or an art piece against a cabinet can be an interesting way to introduce a flavour of you.
2. Time to cover up
If you have children or just simply want to better express yourself in your home, you may want to introduce wallpaper to create a feature wall within a room. While this may not seem plausible due to the limitations set in place for rental properties, with permission from your landlord, you should be able to use removable wallpaper.
Much like the removable hanging hooks, this self-adhesive sticker fabric requires no glue and peels off without leaving any residue. This allows you to create the same look as traditional wallpaper without damaging the property, making it a landlord friendly alternative.
3. Adding a splash of green
With many rental properties lacking a sense of personality, one of the quickest and most cost-effective solutions is to introduce indoor plants to a setting. Whether you decide to invest in decorative or real plants, your home will instantly feel fresh and inviting. A few pot plants by the front door, a fern in the bathroom or a fiddle-leaf fig tree in the bedroom can certainly make a big difference in creating a more homely atmosphere.
With a plethora of greenery capable of living indoors, it is important to take your time to research which plants will work best for you and your levels of maintenance.
4. Light up your room
Not a fan of the lighting situation in the property? Maybe the tones are too harsh, or the fixtures are not to your style. Lighting is crucial in achieving the right atmosphere within a home.
By introducing your own sources of lighting, you can easily establish a more homely and personal feel. Adding new unique and stylish lights to your space, such as floor lamps, fairy lights and candles will help you personalize each room and further achieve that homely feel.
5. Designer storage
For most renters, the lack of storage options can lead to messy and unorganised spaces within the home. To kill two birds with one stone, finding furniture pieces which double as storage solutions not only help improve your home organisation, they do so by making a statement.
Television cabinets, coffee tables and bookshelves all help create a more homely presence by allowing you to add some individual style through displaying decorative knick-knacks and propping up smaller artworks.
6. Step up your style
A simple solution to lack of storage and wanting to introduce stylish pieces to the room, interior ladders provide space for character and personal expression. Without interfering with the integrity of your walls, ladders allow you to create an adorned space with texture and colour.
Displaying a combination of decorative pieces and personal accessories can liven up any space and give a home individuality.
Conclusion
For many renters, creating a sense of home can feel challenging at first. Landlord limitations can seem overwhelming and leave you with little desire to bring your personality to the property. With a little creativity, these six simple steps can help you to create a more homely rental without breaking the rules.