See what major developments are happening near you in Brisbane with this simple tool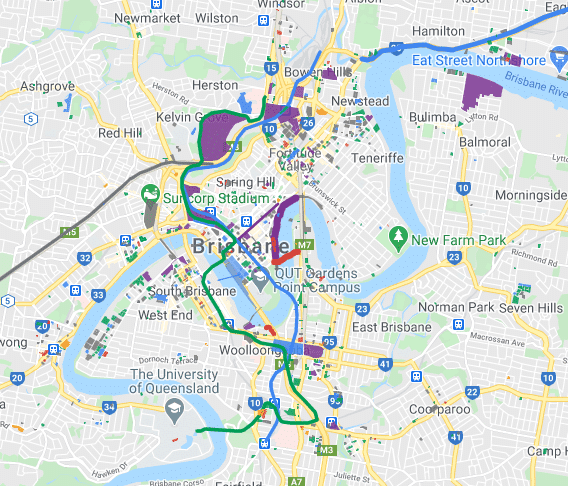 Brisbane is a growing city with lots of new developments being proposed, and many under construction. It is exciting to see many of these great changes happening in the city, many of which will offer great new precincts for locals and visitors to explore.
Of course, developments can also be disruptive, and if you are considering buying, investing, or renting, in an area with high levels of future development, this disruption could affect you. To help you avoid this is a very handy tool which maps out developments across Brisbane.
Why you should know what developments are happening
If you are a property investor, are purchasing a new home, or are considering renting in an area, knowing what is happening in the area should be apart of your research. For investors, the map offers a future outlook on an area. Locations with lots of future apartment developments may see decreased value in the long term.
For those looking to live in these locations, a number of new proposed developments could see construction happening over a few years. Two things will often arise out of this. Noise could be a major issue as construction takes place most days of the week. It is also important to consider how these new developments could change the neighbourhood.
Seeing what is happening in the area before you purchase a home is a good way to avoid some unexpected surprises in the near future.
What is the tool?
The Brisbane Development map, which can be found here, is a tool created collaboratively by those who live within Brisbane. Those who add to the tool will scrape development applications, or other news sources to highlight areas which have developments proposed, approved and under construction.
The tool covers the Brisbane City council area. You can also find a similar map on development in Gold Coast here. However, this map does not see as regular updates as the Brisbane map.  
How do you use the tool?
The tool is similar to Google Maps in its use case. Simply click and drag to move the map, and scroll to zoom in. For mobile users you will need to use two fingers to move around the map, and pinch to zoom. For ease of use the map is colour coded with the following code:
Red means the development has been proposed but not yet approved
Orange means the development was withdrawn or refused approval
Green means the application has been approved
Blue means the development is under construction
Purple means the development is a master planned precinct with many developments happening within
Grey means the development has finished construction.
When you click on the development you will see some further details into what it is. These will include images, type of development, height, floors, developer, architect, the development application and more.
Conclusion
The Brisbane Development map is a great tool to use when considering where to purchase property, or when looking at moving home. Often, it can help determine whether the suburb you originally wanted to move in to. Whether you can handle some construction, or want to move to a quiet suburb, this tool can help you determine what is happening and what the face of the neighbourhood will look like while you are there.
For further assistance on finding the perfect neighbourhood for your new home or investment property you need a team who knows Brisbane inside and out. Come have a chat with Link Living and see how we can help you.